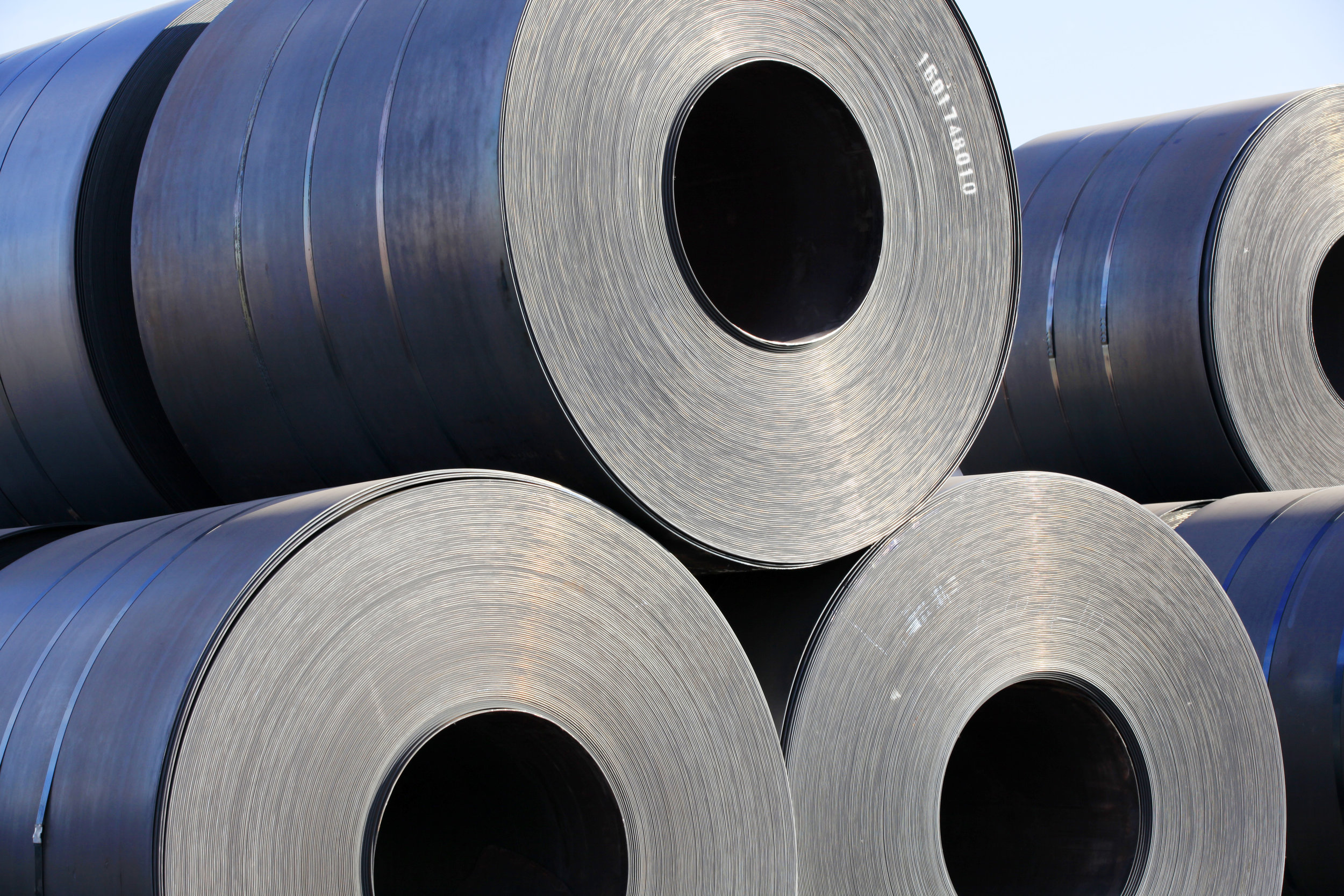 Hot Rolled Steel...
Will have a scaly grey finish that is generally a bit rougher than other types of steel that we offer. A natural orange rust will appear on the surface of hot rolled material if it remains exposed over time. This surface finish is desired/accepted by most hot rolled users.
ASTM A1011/A1018 CS and A36
Slit Coil
We slit to any requested width down to 1 inch.
 
Common End Uses
Fluid Tanks, Barrels, Brackets, Safes, Truck bodies, Trailers, Architectural work, Stakes, Railing & more.
Gauges
14ga – 7ga | A36: 3/16, ¼, ½, 5/8
Coils
36 inch, 48 inch, 60 inch, 72 inch. Additional odd width coils available upon request.
Sheets
We level sheets from our coil inventory to any requested length and always maintain a large selection of pre-cut sheets in 96 inch and 120 inch lengths on our floor.